The Villages

Availability
The Villages on Tower will prove to be a huge win for Monroe's business district and the growth on the Tower Corridor. Secure your office today.
Currently under construction, The Villages on Tower office condominiums is an exciting development in one of the most coveted locations in Monroe. Available office units include 1,220 ft2, 1240 ft2 and a 1,737 ft2 options. With a projected completion date of October 2016 now is the time to secure your office. Enjoy the benefits of premium new construction and long term savings.
Ready to make the move? We can also customize your unit to suit your business needs.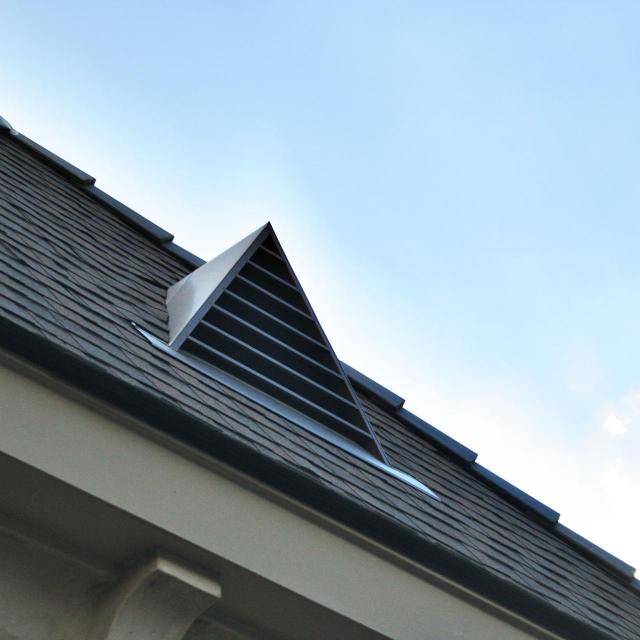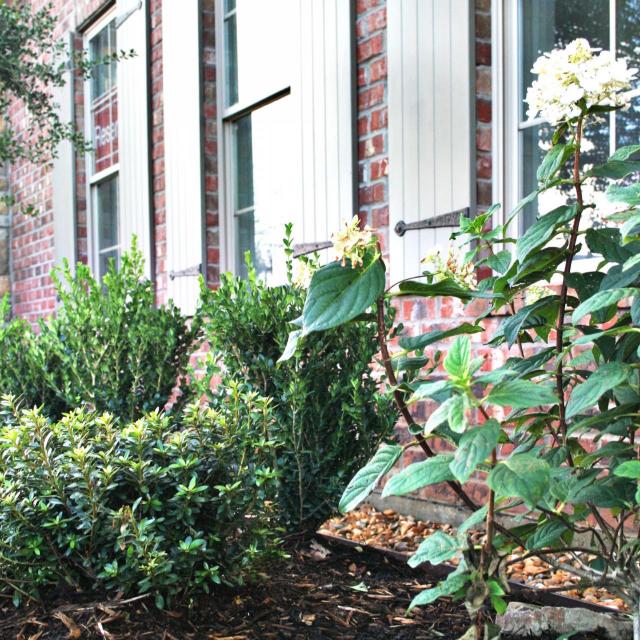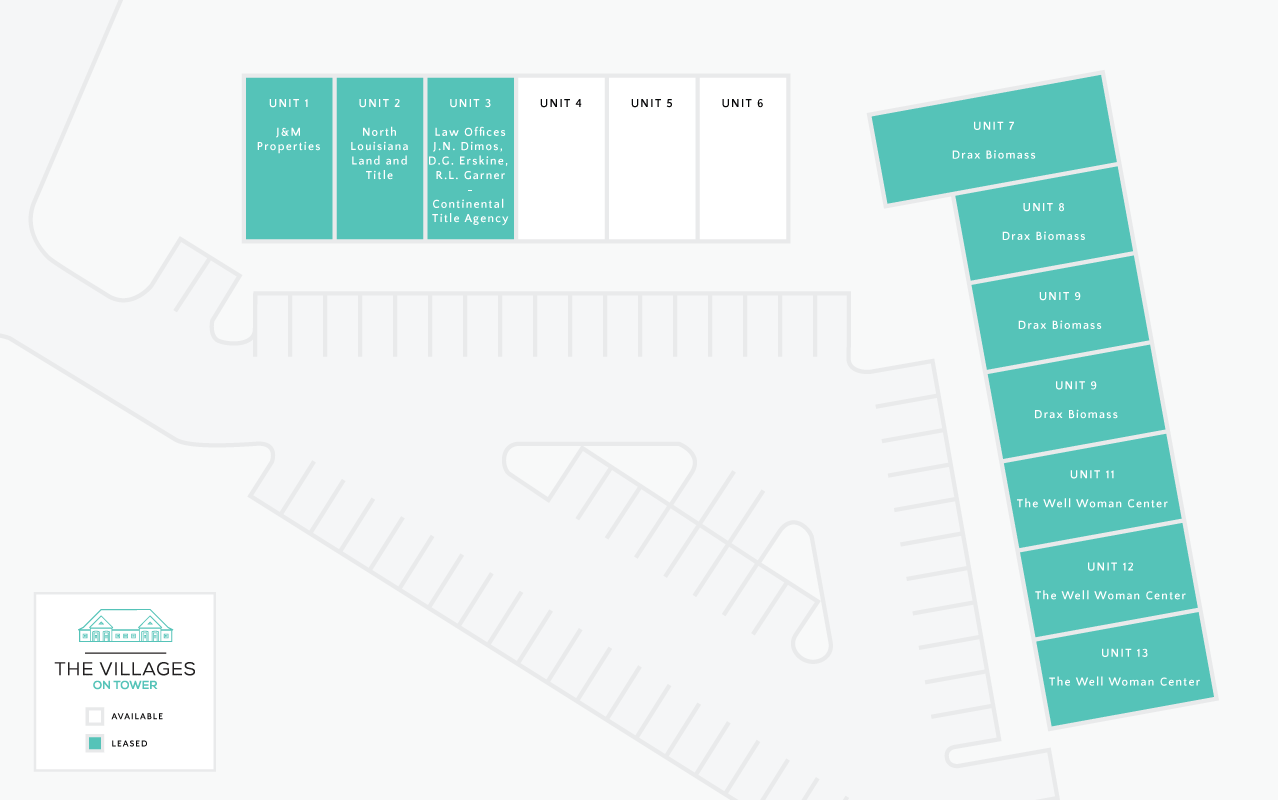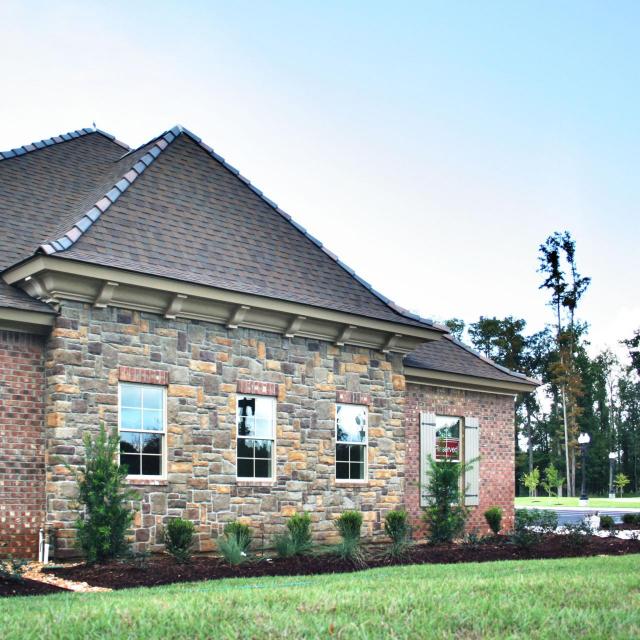 Available
Units
| Unit | Plan | Size ft2 | Availability |
| --- | --- | --- | --- |
| 1 | B | 1,239 | Occupied |
| 2 | B | 1,221 | Occupied |
| 3 | B | 1,220 | Occupied |
| 4 | B | 1,221 | Available |
| 5 | B | 1,220 | Available |
| 6 | B | 1,240 | Available |
| 7 | C | 1,737 | Occupied |
| 8 | A | 1,220 | Occupied |
| 9 | A | 1,220 | Occupied |
| 10 | A | 1,220 | Occupied |
| 11 | A | 1,220 | Occupied |
| 12 | A | 1,220 | Occupied |
| 13 | A | 1,220 | Occupied |
Floor Plans
Unit A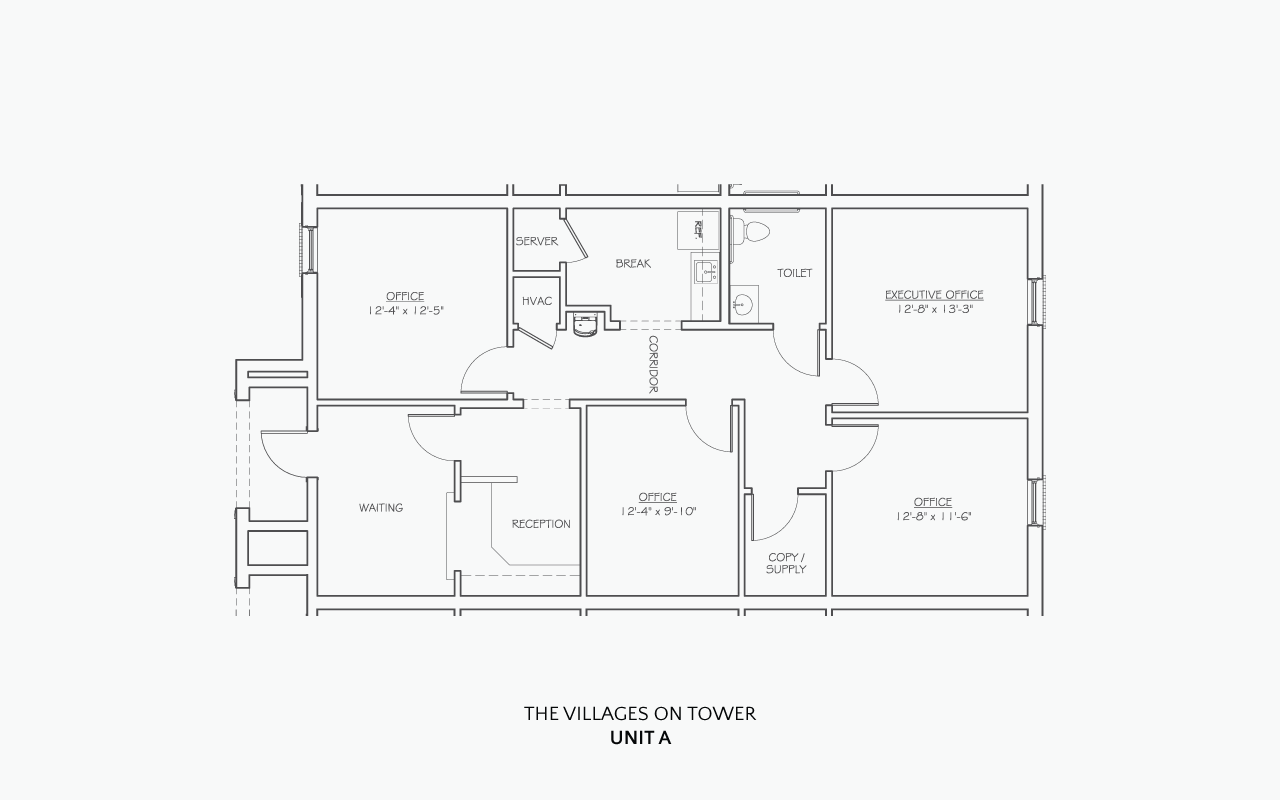 Unit B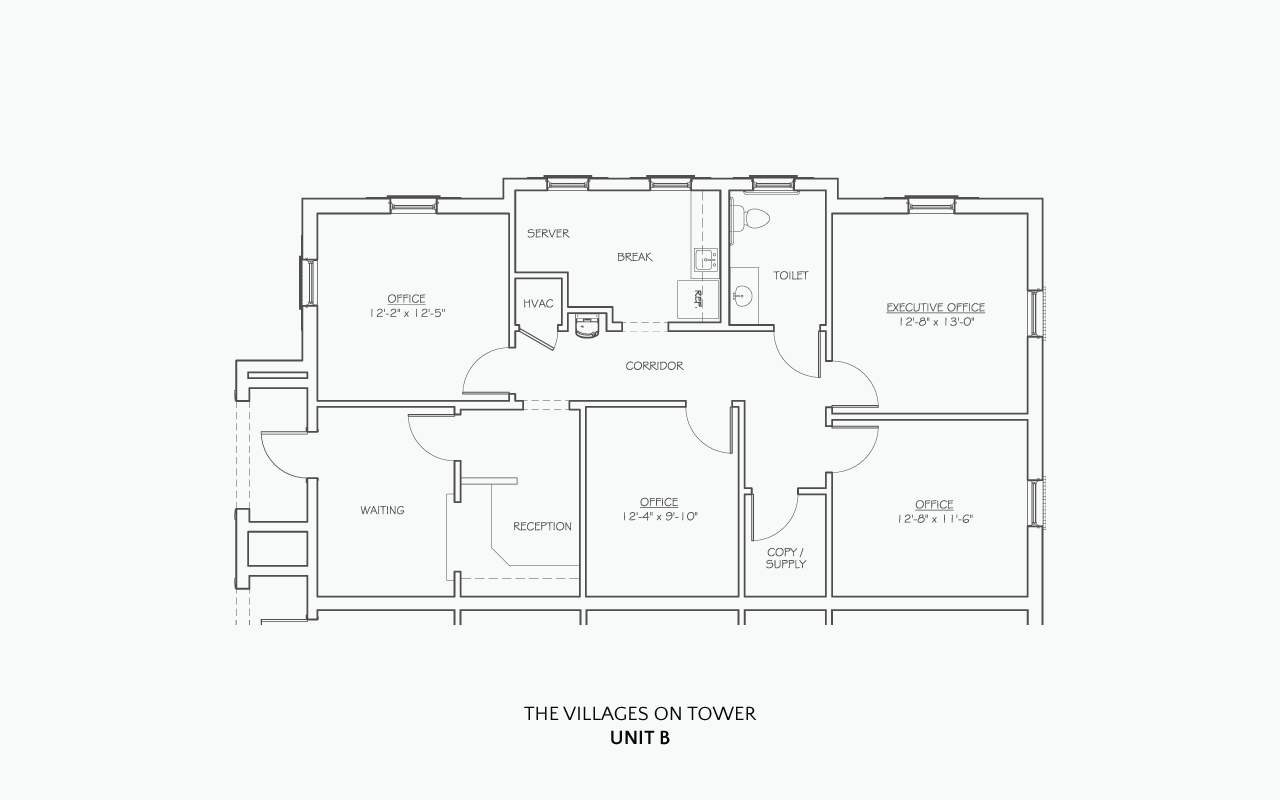 Unit C